Now in 2020 the halving is approaching faster. We are so near to many interesting events this year. The year started with an all time high of hashrate as the mining power.
Bitcoin's hash rate, based on a seven-day moving average, has reached an all-time high of 106 EH/s.
Bitcoin's hash rate has increased significantly since the beginning of 2019, when it started the year at around 40 EH/s. In 2018 there was a Bitcoin price under $4,000. That price rose to almost $13,000 at the peak of 2019 in June.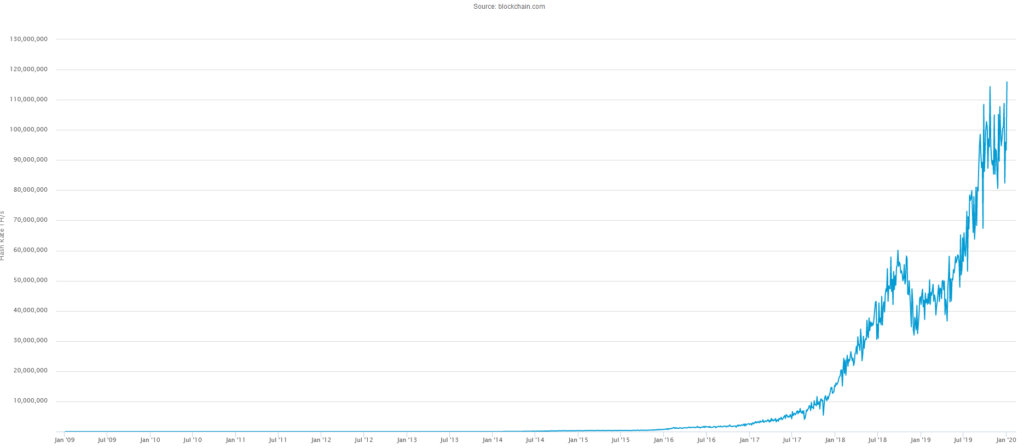 This means more energy on the mining worldwide and more power in securing the network. This can lead to great raise in demand and capitalization on the network.