Great event at March 3rd 2023 in Lugano for celebrating the first year of Lugano Plan B. Event took place at Padiglione Conza, city center, expo area. It has been a way to celebrate efforts by municipality to develop a favorable environment for Bitcoin in the biggest city of Canton Ticino. In the last year the City of Lugano has appeared on international media for its efforts to be the first real point of attraction for Bitcoin in Switzerland and in Europe.
City Mayor Michele Foletti and Paolo Ardoino (Tether) were there to talk about what have been done in the past year for this important project. The most important people of the municipality were there as well, to talk with people came to the event.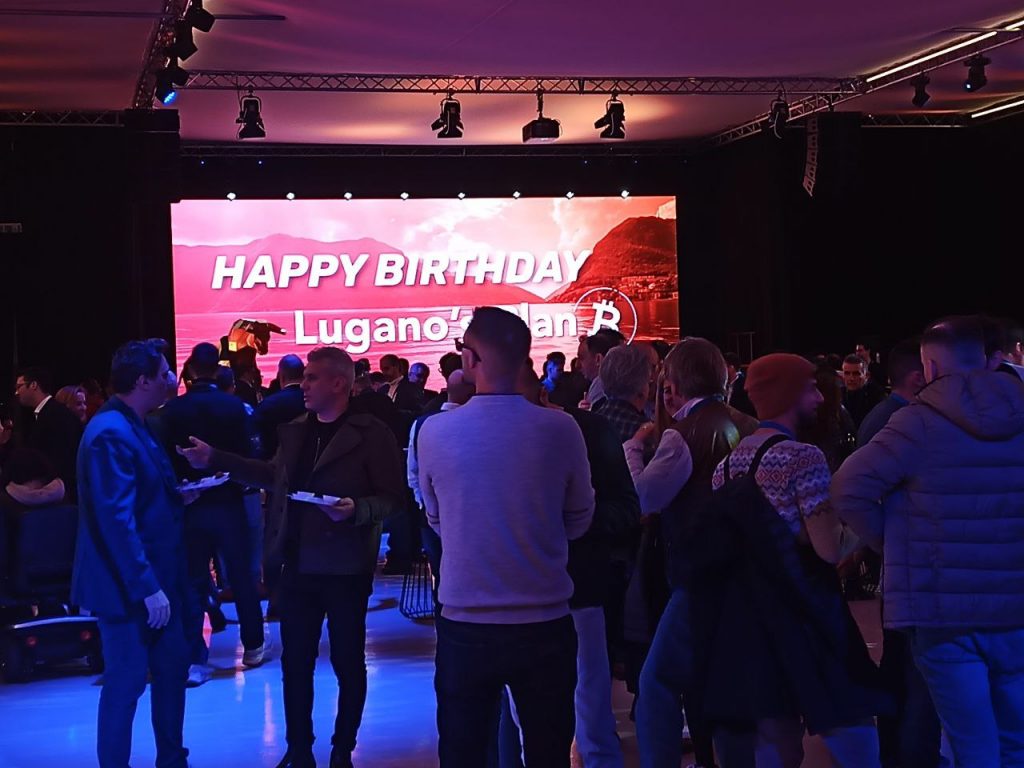 At these events there is always a chance to meet people who work in the Bitcoin field as well as people who are simply sympathisers. It is therefore an opportunity to discuss how an environment in which it is possible to use Bitcoin to pay in shops and to pay for city services is taking shape. This is an interesting environment not only for ordinary people, but also for companies that have an increasing incentive to establish themselves in the canton.
People was also talking about how, in the city of Lugano, many shops are now accepting Bitcoin as payment medium, through equipment provided by Tether.
People coming in Lugano can shop easily using s smartphone and a Lightning wallet and this is very nice for everyone of us. We can say: Good Job Lugano, keep on achieving such results in coming years!